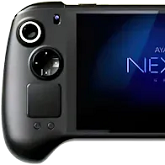 In the middle of last year, AYANEO revealed the first details about the AYANEO NEXT II portable console, which was to offer various variants – both based on Intel (CPU Alder Lake + dGPU ARC) and AMD (APU Rembrandt + mobile RDNA 2 chips). It was one of the first devices of this type, to which it was decided to put separate graphics chips. It seems that a new version of AYANEO NEXT II will go on sale this year, which is confirmed by the manufacturer himself. What have we learned about the device under development?
AYANEO NEXT II will see a version with AMD Ryzen 7000 "Next-gen" processors and separate graphics systems.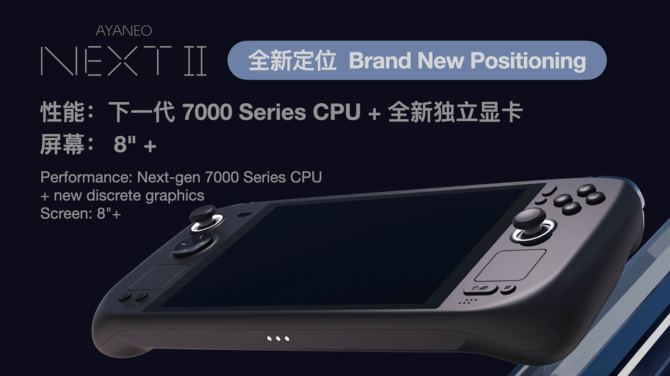 AYANEO revealed her initial plans for 2023. They show that the next version of the AYANEO NEXT II portable console will be available for sale, this time with AMD Ryzen 7000 "Next-gen" processors. Although the manufacturer did not specify the APU family exactly, we expect that the "Next-gen" slogan actually hides the new generation of Ryzen 7040 from the Phoenix APU series. They offer up to 8 Zen 4 cores and integrated Radeon 700M graphics chips, based on the RDNA 3 architecture. Such a set for this type of device would certainly be sufficient, but the company emphasizes that AYANEO NEXT II will also receive separate graphics chips, probably also from AMD.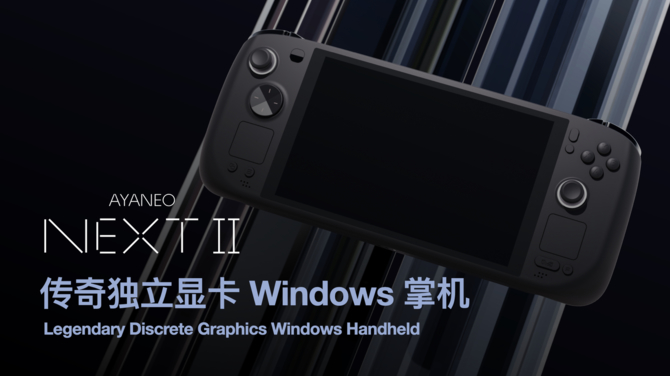 On board there will be an 8″ screen and the Microsoft Windows 11 operating system installed. Unfortunately, at the moment this is all we have received from AYANEO. Ryzen 7040 processors are to be available from March, so if the Phoenix APU is actually used, for details of the AYANEO NEXT specification We will probably wait a few more months for II.In the meantime, the second console – AYANEO KUN – is to be released, but we don't know anything specific about this device.
Exciting news that there will be NEXT II and KUN in 2023!!
NEXT 2 brand new positioning and will have Next-gen 7000 Series CPU, new discrete graphics and 8″ screen
A new series of handhelds carrying the spirit of exploration of NEXT 2 will be announced soon, this is AYANEO KUN pic.twitter.com/emQaqK1VpZ

— AYANEO (@AYANEO__) January 18, 2023
Source: VideoCardz, Twitter AYANEO