How you think of Samsung as a phonemaker will likely depend on if you follow the smartphone scene outside the U.S. If you only pay attention to North America, you might not realize that the market is severely limited compared to the markets in China, India, or even U.K. and Germany.
What's missing from the North American phone scene? Almost all the top Chinese phone brands, like Xiaomi, Honor, Vivo, and Oppo (although the latter's sub-brand OnePlus is selling in North America). These brands also happen to be the ones pushing the envelope when it comes to using the newest mobile hardware components. In recent years, if you wanted a flagship phone with the largest image sensor, the fastest charging, the latest memory standard, or the newest OLED display panel, chances are you'll find them on a Chinese phone first, months or even years before they made their way to Samsung's flagship phones.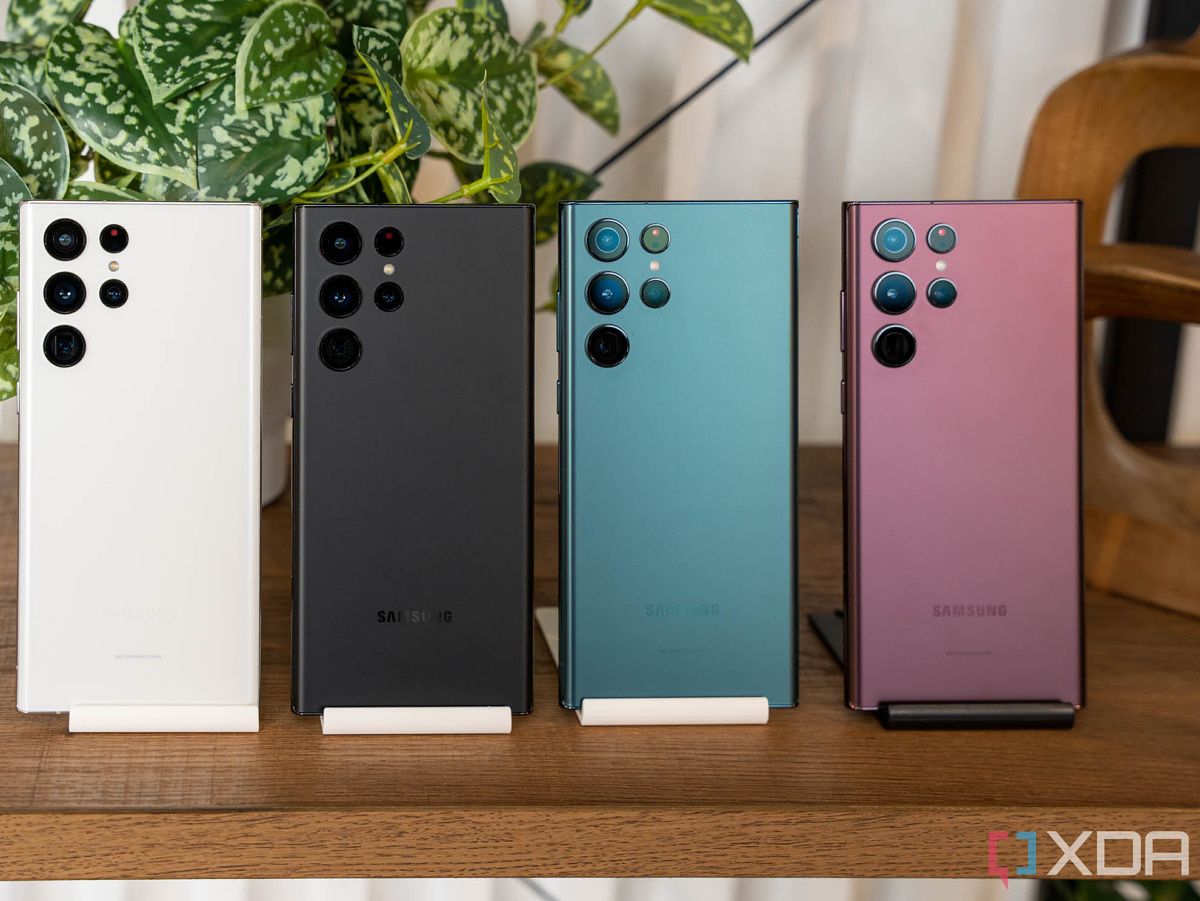 But because these Chinese phones have no presence in North America, the average consumer is not aware that something like a Vivo X90 Pro Plus has a superior display, cameras, and memory standards than the Galaxy S22 Ultra, or that recent Chinese foldables are lighter, thinner, with larger image sensors and a less pronounced screen crease than Samsung's Galaxy Z Fold 4.
In other words, if you only follow the North American phone scene, you may still think Samsung devices are the hardware beasts that they once were. But if you follow the entire smartphone scene, particularly if you have access to Chinese flagships, then you'd know that the best mobile hardware are usually found in a Xiaomi or Vivo device these days.
Here's the most damning part of all: Samsung phones having inferior hardware is almost certainly a business decision rather than a lack of technical ability or access.
Why is Samsung lacking?
The Galaxy Z Fold 4 (left) and the Xiaomi Mix Fold 2 (right). 
I believe this because of two reasons. For one, Samsung all but confirmed this in an internal meeting last month, according to Korean news outlet Hankyung. The company's CEO Han Jong-hee reportedly told its mobile team to be more competitive, and "not get caught up in cost reduction."
The second reason I know this is that many of those bleeding-edge components used by Xiaomi and Vivo phones come directly come from Samsung. The Vivo X90 Pro Plus, for example, uses the newest 2K E6 AMOLED display sourced from Samsung Displays, and UFS 4.0 storage manufactured by Samsung Semiconductor.
While the upcoming Galaxy S23 series will likely adopt UFS 4.0, even the highest-end model will not be using Samsung's own E6 panel, at least according to the prominent leaker known on Twitter as Ice Universe.
Let that sink in: Samsung's mobile division won't use the best possible mobile display tech built by another Samsung division, likely due to cost concerns. This isn't the only example. Samsung has also opted to use Qualcomm's older ultrasonic tech and not the superior 3D Sonic Max solution (which Qualcomm itself bills as its "best and largest fingerprint scanner.") I've been using 3D Sonic Max scanners on Vivo devices since 2021, and they're significantly faster, with a wider scanning area, than typical Qualcomm ultrasonic scanners.
This is why competition is good, and monopolies are bad
​​​​​​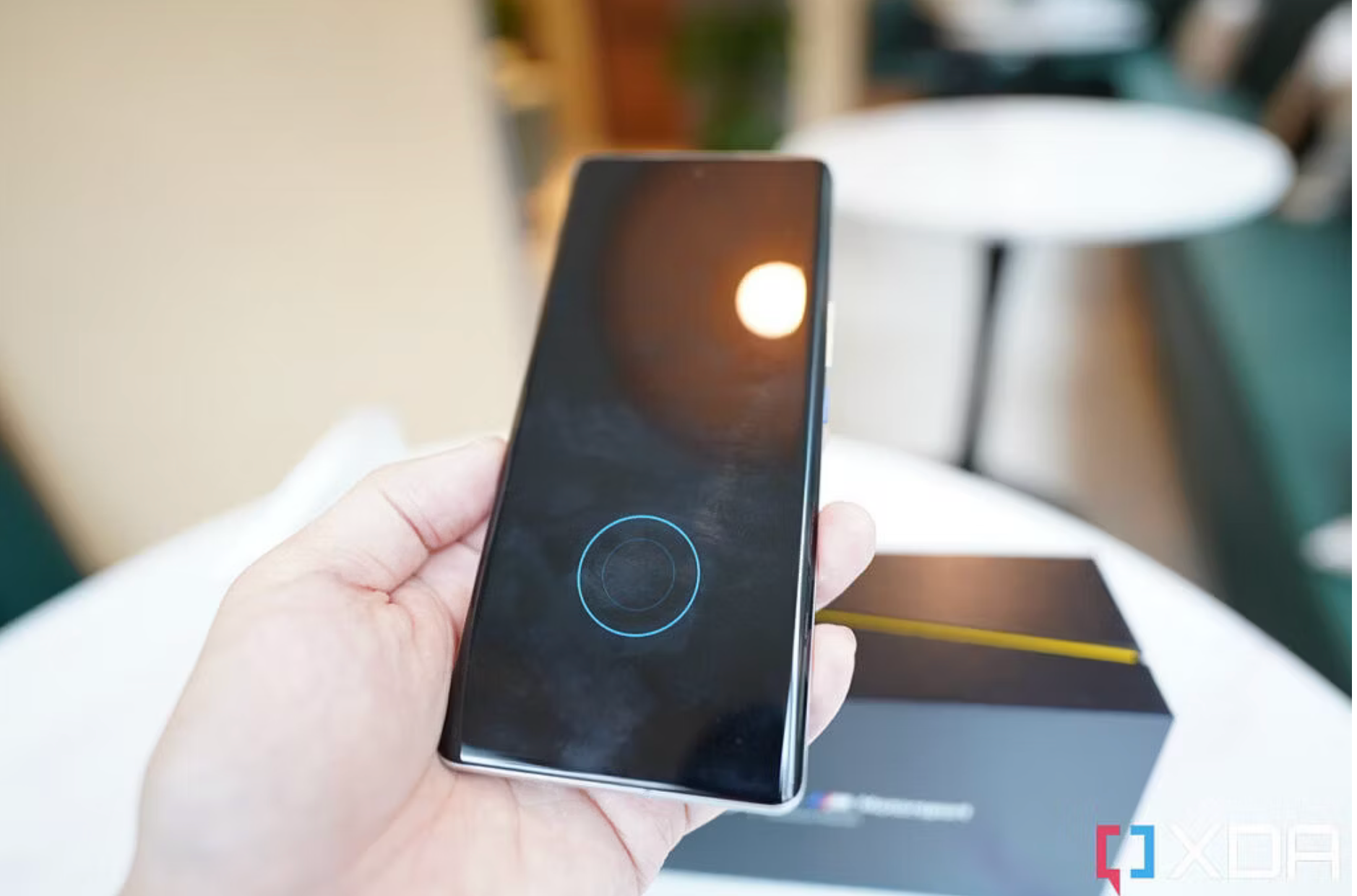 So why has Samsung's mobile division been operating on cruise control? My educated guess is that Samsung has (or had) no meaningful Android competition in its two largest markets: North America and South Korea. I also think U.S. sanctions crippling Huawei's fast-rising mobile business (which by all accounts was eating into Samsung's pie all over Europe and on pace to overtake Samsung as the world's top phone brand by market share) gave Samsung a sense of security and allowed it to be complacent.
This seems to be especially true in the foldable space. It's absolutely baffling to me that even four generations in, Samsung's foldables still can't fold flat without leaving a gap or a deep crease, while Chinese foldables solved that problem three years ago. Is this due to a lack of ability or lack of trying?
Samsung shouldn't take its dominant position for granted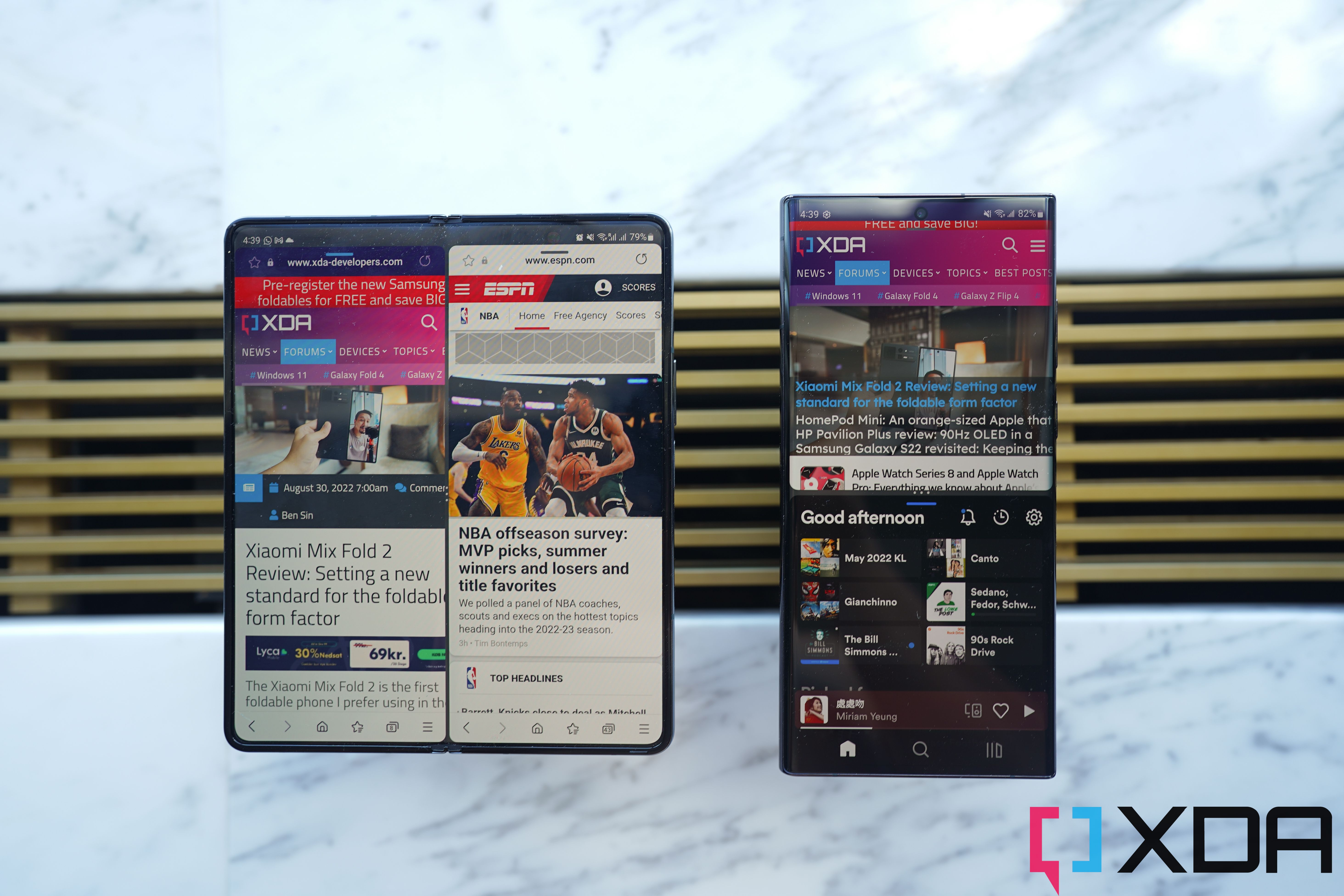 There's good news coming for consumers, even those in the less dynamic North American phone scene. I believe credible competition is coming, Samsung knows this, and will thus put its foot back on the gas pedal.
According to a recent U.S. smartphone report, including both sales data and carrier surveys released by research firm Wave7, the Google Pixel 7 series is in higher demand than the previous year. And just anecdotally speaking, I have seen more Pixel phones out in the real world over the past few months than all the previous years combined. Clearly, increasing the marketing budget and making a hardware leap is paying off for Google. Of course, the Pixel's overall market share still has a long way to go before it catches up to Samsung, but Google is a ubiquitous American tech juggernaut — it is almost a matter of when and not if the Pixel becomes a prominent mainstream player in the North American market.
Samsung better be careful, because its top spot in the mobile space, or even the Android space, isn't as secure as it was a few years ago.
Outside of North America, particularly in Asia, the Android phone scene is as heated as ever, and Xiaomi and Vivo consistently pushing the hardware envelope have not gone unnoticed by phone fans. Whether it's XDA's traffic, my Twitter engagement, or YouTube video views, I see a clear rise in interest in the latest Xiaomi or Vivo flagship phones. Then, there's the biggest elephant in the room: Apple is increasingly winning over Android users. The reasons for that are numerous and can be debated, but that's an editorial for another day.
So if you're keeping score, this means Samsung's phones are going to face increased competition from Google Pixels in North America, and from Chinese brands everywhere else. And then Apple looms over everything, winning over the average consumer with carefully designed lock-in methods like iMessage or effective marketing campaigns like "life-saving" Apple Watches.
Whatever the case, Samsung better be careful, because its top spot in the mobile space, the foldable space, or even the Android space, isn't as secure as it was a few years ago.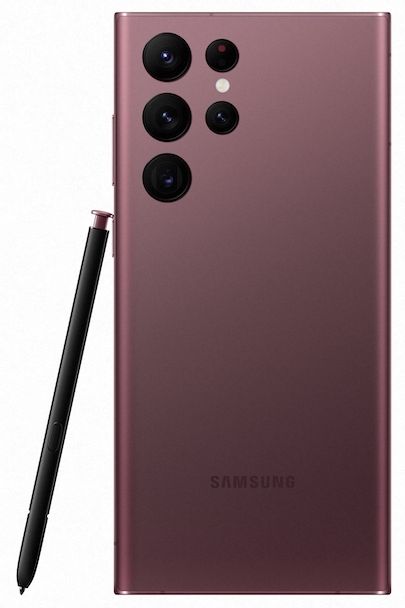 The Samsung Galaxy S22 Ultra is simply the most complete Android smartphone on the market, offering the best screen, the most versatile camera system, the best SoC in Android, and a stylus.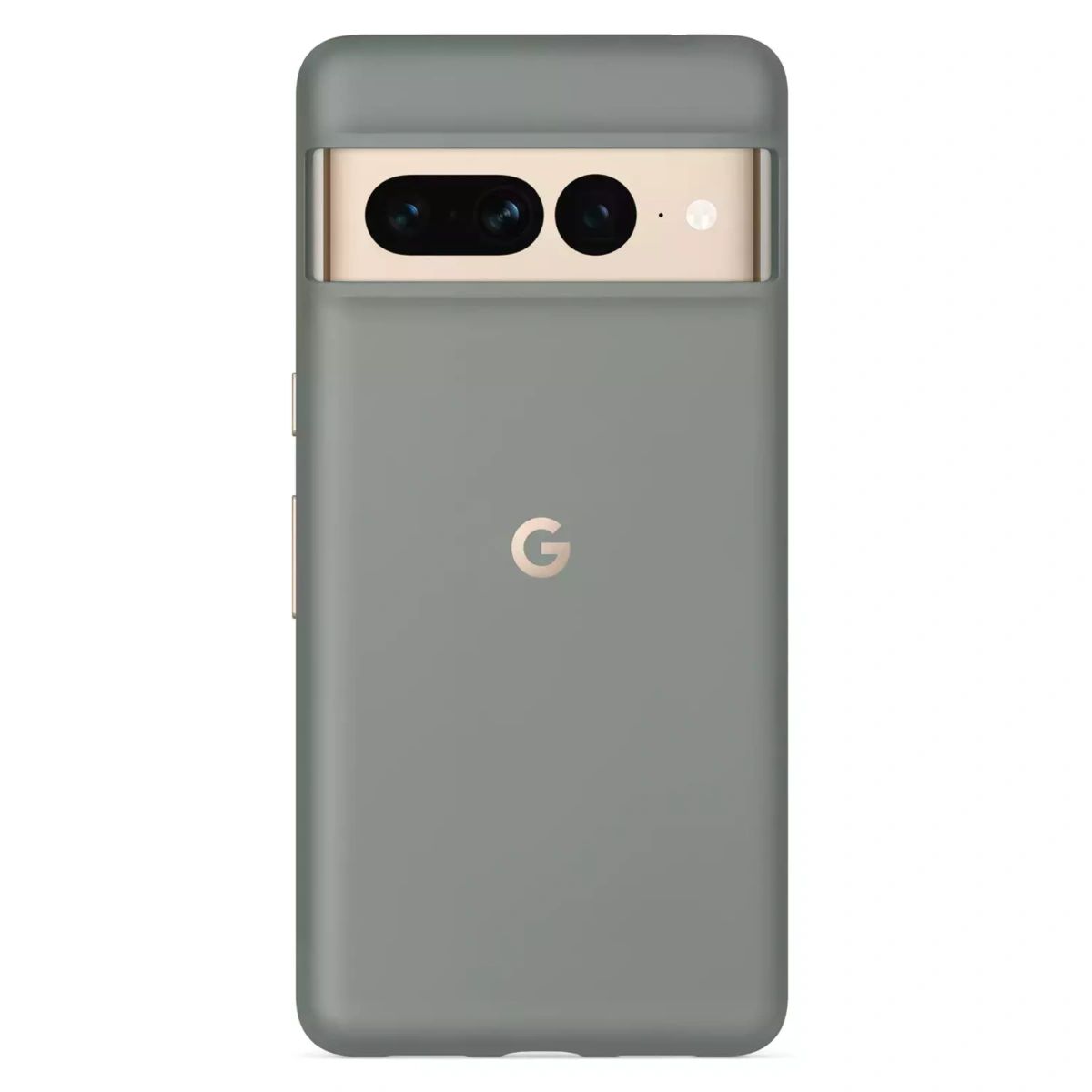 The Pixel 7 Pro is Google's best phone ever, with a refined, premium design and Google's second-generation silicon — plus awesome cameras, as usual.